40 Bible Prophecies Fulfilled


Fires, Plagues, Hurricanes, Corrupt Governments, Riots and more

Plus: See the Brain Maps by a Space Shuttle Engineer. Can we finally Prove that God Exists?

< Swipe Here To Begin Slideshow in the Lord's Voice >
Prophecy Proves The Bible


Declare what is to be, present it— let them take counsel together.
Who foretold this long ago, who declared it from the distant past?
Was it not I, the Lord?
-Isaiah 45:21
Climate Change or
Wrath of God?
I will punish you as your deeds deserve, declares the Lord. I will kindle a fire in your forests that will consume everything around you.'" -Jeremiah 21:14

"It's apocalyptic," Washington state Governor Jay Inslee told ABC's "This Week." "It's maddening right now we have this cosmic challenge to our communities, the entire West Coast of the United States on fire"
Corrupt Government Prophecy


Both hands are skilled in doing evil; the ruler demands gifts, the judge accepts bribes, the powerful dictate what they desire— they all conspire together. -Micah 7:3

By justice a king gives a country stability, but those who are greedy for bribes tear it down. -Proverbs 29:4

Blessed Nation Prophecy


If you fully obey the Lord your God and carefully follow all his commands I give you today, the Lord your God will set you high above all the nations on earth. All these blessings will come on you

if you obey the Lord your God

-DEUT 28:1-3

People Will Forget God


When you eat and are satisfied, when you build fine houses and settle down, and when your silver and gold increase and all you have is multiplied, then your heart will become proud and

you will forget the Lord your God

-DEUT 8:12-14

Rebellion Predicted


"Now therefore write this song and teach it to the people. Put it in their mouths, that this song may be a witness for me against them. For when I have brought them into the land flowing with milk and honey and they have eaten and are full and grown fat, they will turn to other gods and serve them, and provoke me and

break my covenant

. -DEUT 31:19-20

Protection Withdrawn


And in that day I will become angry with them and forsake them; I will hide my face from them, and they will be destroyed. Many disasters and calamities will come on them, and in that day they will ask, 'Have not these disasters come on us because our God is not with us?' -DEUT 31:17

George Washington Predicted It


"the propitious smiles of Heaven, can never be expected on a nation that disregards the eternal rules of order and right, which Heaven itself has ordained." --Washington's Inaugural Address of 1789

Coronavirus Prophecy


If you do not carefully follow all the words of this law, written in this book, and do not revere the Lord your God— the Lord will send fearful plagues on you and your descendants, harsh prolonged disasters and severe lingering illnesses. The Lord will bring every kind of sickness and disaster not recorded in this Book, until you are destroyed. You, as numerous as the stars in the sky will be few in number, because you

did not obey the Lord

-DEUT 28:58-61

Shelter-In-Place Prophecy


Go, my people, enter your rooms and shut the doors behind you; hide yourselves for a little while until his wrath has passed by. See, the Lord is coming out of his dwelling to punish the people of the earth for their sins. When your judgments come upon the earth, the people of the world learn righteousness. -Isaiah 26:20-21,9

Empty Streets Prophecy


Death has climbed in through our windows and has entered our fortresses; it has removed the children from the streets and the young men from the public squares. Say, "This is what the Lord declares: "'Dead bodies will lie like dung on the open field, like cut grain behind the reaper, with no one to gather them.'" -Jeremiah 9:21-22

Climate Change Prophecy


Then the Lord's anger will burn against you, and he will shut up the heavens so that it will not rain and the ground will yield no produce, and you will soon perish from the good land the Lord is giving you. -DEUT 11:17

The Lord will strike you with wasting disease, with fever and inflammation, with scorching heat and drought, with blight and mildew, which will plague you until you perish. -DEUT 28:22

West Coast Fires Prophecy


"Circumcise yourselves to the Lord, circumcise your hearts, or my wrath will flare up and burn like fire because of the evil you have done—burn with no one to quench it"-Isaiah 4:4
Priest Scandal Prophecy


"For the lips of a priest ought to preserve knowledge, because he is the messenger of the Lord and people seek instruction from his mouth. But you have turned from the way and by your teaching have caused many to stumble; you have violated the covenant with Levi," says the Lord. "So I have caused you to be despised and humiliated before all the people, because you have not followed my ways but have shown partiality in matters of the law." -Malachi 2:5-9

Sports Idols Disappear Prophecy


The Lord Almighty has a day in store for all the proud and lofty, for all that is exalted (and they will be humbled), The arrogance of man will be brought low and human pride humbled; the Lord alone will be exalted in that day, and the idols will totally disappear.
-Isaiah 2:12-18

Wars and Riots Prophecy


When you hear about wars and riots, don't be afraid. These things must happen first. Then the end will come later."
-Luke 21:9-11

Day of Sabbath Rest Ends


This is what the Lord says: Be careful not to carry a load on the Sabbath day. Do not bring a load out of your houses or do any work on the Sabbath, but keep the Sabbath day holy, as I commanded your ancestors. Yet they did not listen or pay attention; they were stiff-necked and would not listen or respond to discipline. So I will kindle an unquenchable fire in the gates of Jerusalem that will consume her fortresses. -2 Kings 21:10-14

The Lord said through his servants the prophets: "Manasseh king of Judah has committed these detestable sins. Therefore this is what the Lord, the God of Israel, says: I am going to bring such disaster on Judah that the ears of everyone who hears of it will tingle. I will forsake the remnant of my inheritance and give them into the hands of enemies. They will be looted and plundered by all their enemies; -Jeremiah 17:21-23

Hurricane Prophecies


According to what they have done, so will he repay wrath to his enemies and retribution to his foes; he will repay the coastlands their due. From the west, people will fear the name of the Lord, and from the rising of the sun, they will revere his glory. For he will come like a pent-up flood that the breath of the Lord drives along. -Isaiah 59:18-20

Obesity Prophecy


They grew fat and kicked; filled with food, they became heavy and sleek. They abandoned the God who made them and rejected the Rock their Savior. They sacrificed to false gods that recently appeared. You deserted the Rock, who fathered you, the God who gave you birth. The Lord rejected them— angered by his sons and daughters. "I will hide my face from them and see what their end will be; for they are a perverse generation". -DEUT 32:15-20

ADHD Prophecy


If you do not obey the Lord your God and do not carefully follow all his commands and decrees I am giving you today, all these curses will come on you and overtake you: The Lord will afflict you with madness, blindness and

confusion of mind

. At midday you will grope about like a blind person in the dark. You will be unsuccessful in everything you do -DEUT 28:26-28

The Wise Become Fools


Once more I will astound these people with wonder upon wonder; the wisdom of the wise will perish, the intelligence of the intelligent will vanish." Woe to those who hide their plans from the Lord, who do their work in darkness and think, "Who sees us? Who will know?" You turn things upside down, as if the potter were thought to be like the clay! Shall what is formed say to the one who formed it, "You did not make me"? -Isaiah 29:14-16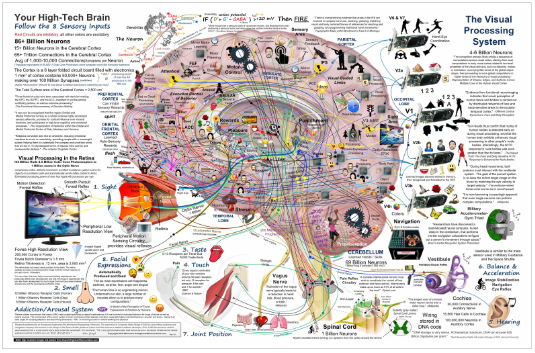 New Brain research proves Evolution is impossible. See "End of Evolution" to view the world's most advanced brain maps and read the evidence against evolution.
Corporate Greed Prophecy


The Lord takes his place in court; he rises to judge the people. The Lord enters into judgment against the elders and leaders of his people: "It is you who have ruined my vineyard; the plunder from the poor is in your houses. What do you mean by crushing my people and grinding the faces of the poor?" declares the Lord, the Lord Almighty -Isaiah 3:13-15

I was enraged by their sinful greed; I punished them, and hid my face in anger, yet they kept on in their willful ways. -Isaiah 57:17

Worship Money Prophecy


"'those in the city will be devoured by famine and plague. The fugitives who escape will flee to the mountains. They will throw their silver into the streets, and their gold will be treated as a thing unclean. Their silver and gold will not be able to deliver them in the day of the Lord's wrath. It will not satisfy their hunger or fill their stomachs, for it has caused them to stumble into sin. -Ezekiel 7:19

Rich Rob the Poor Prophecy


In you are people who accept bribes to shed blood; you take interest and make a profit from the poor. You extort unjust gain from your neighbors. And you have forgotten me, declares the Sovereign Lord. "'I will surely strike my hands together at the unjust gain you have made and at the blood you have shed in your midst. Will your courage endure or your hands be strong in the day I deal with you? I the Lord have spoken, and I will do it. -Ezekiel 22:12-14

Stock Market Prophecy


Do not wear yourself out to get rich; do not trust your own cleverness. Cast but a glance at riches, and they are gone, for they will surely sprout wings and fly off to the sky like an eagle. -Proverbs 23:4-5

911 Strike Prophecy


By your great skill in trading you have increased your wealth, and because of your wealth your heart has grown proud. Therefore the Sovereign Lord says: "Because you think you are as wise as a god, I am going to bring foreigners against you, the most ruthless of nations; they will draw their swords against your beauty and wisdom and pierce your shining splendor. They will bring you down to the pit; you will die a violent death" -Ezekiel 28:5-8

By your many sins and dishonest trade you have desecrated your sanctuaries. So I made a fire come out from you, and it consumed you, and I reduced you to ashes on the ground in the sight of all who were watching. All the nations who knew you are appalled at you; you have come to a horrible end and will be no more.'" -Ezekiel 28:18-20

Divorce Prophecy


The wise will be put to shame; they will be dismayed and trapped. Since they have rejected the word of the Lord, what kind of wisdom do they have? Therefore I will give their wives to other men and their property to new owners. -Jeremiah 8:9-11

Marriage Ends Prophecy


For this is what the Lord Almighty, the God of Israel, says: Before your eyes and in your days I will bring an end to the sounds of joy and gladness and to the voices of bride and bridegroom in this place. -Jeremiah 16:9

New Government Prophecy


Your rulers are rebels, partners with thieves; they love bribes and chase after gifts. They do not defend the fatherless or the widow. Therefore the Lord declares: "Ah! I will vent my wrath on my foes and avenge myself on my enemies. I will turn my hand against you and remove all your impurities. I will restore your leaders as in days of old, your rulers as at the beginning. You will be called City of Righteousness, the Faithful City." -Isaiah 1:23-26

National Debt Prophecy


The foreigners who reside among you will rise above you higher and higher, but you will sink lower and lower. They will lend to you, but you will not lend to them. They will be the head, but you will be the tail. All these curses will come on you. They will pursue you and overtake you until you are destroyed, because you did not obey the Lord your God and observe the commands and decrees he gave you. -DEUT 28:43-45

Jewish Diaspora Prophecy


Who has been instructed by the Lord and can explain it? Why has the land been ruined like a desert no one can cross? The Lord said, "It is because they have forsaken my law, which I set before them; they have not obeyed me or followed my law. Instead, they have followed the stubbornness of their hearts; they have followed the other gods, as their ancestors taught them. Therefore I will scatter them among nations that neither they nor their ancestors have known " -Jeremiah 9:12-14

Holocaust Prophecy


Though your people be like the sand by the sea, Israel, only a remnant will return. Destruction has been decreed, overwhelming and righteous. -Isaiah 10:22

You gave them this land you had sworn to give their ancestors. They came in and took possession of it, but they did not obey you or follow your law; they did not do what you commanded them to do. So you brought all this disaster on them. -Jeremiah 32:22-23
Catholic Church Prophecy


Take up a lament on the barren heights, for the Lord has rejected and abandoned this generation that is under his wrath. "'The people have done evil in my eyes, declares the Lord. They have set up their detestable idols in the house that bears my Name and have defiled it -Jeremiah 7:29-30

He will speak against the Most High and oppress his holy people and try to change the set times and the laws. -Daniel 7:250
God's Words Offend Prophecy


To whom can I speak and give warning? Who will listen to me? Their ears are closed so they cannot hear. The word of the Lord is offensive to them; they find no pleasure in it. -Jeremiah 6:10

Adultry Prophecy


"Why should I forgive you? Your children have forsaken me and sworn by gods that are not gods. I supplied all their needs, yet they committed adultery and thronged to the houses of prostitutes. They are well-fed, lusty stallions, each neighing for another man's wife. Should I not punish them for this?" declares the Lord. "Should I not avenge myself on such a nation as this? -Jeremiah 5:7-10

Gay Pride Parade Prophecy


their words and deeds are against the Lord, defying his glorious presence. The look on their faces testifies against them; they parade their sin like Sodom; they do not hide it. Woe to them! They have brought disaster upon themselves. -Isaiah 3:8-10

Aids Prophecy


God gave them over in the sinful desires of their hearts to sexual impurity. They exchanged truth of God for lies- worshiped created things rather than the Creator. So God gave them over to shameful lusts. Women exchanged natural sexual relations for unnatural ones and men also abandoned natural relations with women and were inflamed with lust for one another. Men committed shameful acts with other men, and received in themselves the penalty for their error. -Romans 1:24-27
"'Do not have sexual relations with a man as one does with a woman; that is detestable. The native-born and the foreigners residing among you must not do any of these detestable things, for all these things were done by the people who lived in the land before you, and the land became defiled. And if you defile the land, it will vomit you out as it vomited out the nations that were before you. "'Everyone who does any of these detestable things—such persons must be cut off from their people. -Leviticus 18:22-29
Hookup Culture Prophecy


Then an Israelite man brought into the camp a Midianite woman right before the eyes of Moses. When Phinehas son of Eleazar the priest, saw this, he left the assembly, took a spear in his hand and followed the Israelite into the tent. He drove the spear into both of them, right through the Israelite man and into the woman's stomach. Then the plague against the Israelites was stopped; but those who died in the plague numbered 24,000. -Numbers 25:6-9

Women In Government Prophecy


Youths oppress my people, women rule over them. My people, your guides lead you astray; they turn you from the path. -Isaiah 3:12

Feminism Prophecy


"So I will put an end to lewdness in the land, that all women may take warning and not imitate you. You will suffer the penalty for your lewdness and bear the consequences of your sins of idolatry. Then you will know that I am the Sovereign Lord." "'I the Lord have spoken. The time has come for me to act. I will not hold back; I will not have pity, nor will I relent. You will be judged according to your conduct and your actions, declares the Sovereign Lord.'" -Ezekiel 23:48-49

Breast Cancer Prophecy


The Lord says, "The women of Zion are haughty, walking along with outstretched necks, flirting with their eyes, strutting along with swaying hips. Therefore the Lord will bring sores on the heads of the women of Zion; the Lord will make their scalps bald.". Instead of fragrance there will be a stench; instead of a sash, a rope; instead of well-dressed hair, baldness; instead of fine clothing, sackcloth; instead of beauty, branding. -Isaiah 3:16-24

The Lord has a charge to bring against you who live in the land: "There is no faithfulness, no love, no acknowledgment of God in the land. There is only cursing, lying and murder, stealing and adultery; they break all bounds, and bloodshed follows bloodshed. Because of this the land dries up, and all who live in it waste away. -Hosea 4:1-3
Stubborness Prophecy


"'If in spite of these things you do not accept my correction but continue to be hostile toward me, I myself will be hostile toward you and will afflict you for your sins seven times over. And I will bring the sword on you to avenge the breaking of the covenant. When you withdraw into your cities, I will send a plague among you, and you will be given into enemy hands. -Leviticus 26:23-26

The Lord did not hesitate to bring the disaster on us, for the Lord our God is righteous in everything he does; yet we have not obeyed him. -Daniel 9:14-16

False Preachers Will Arise


For the time will come when people will not put up with sound doctrine. Instead, to suit their own desires, they will gather around them a great number of teachers to say what their itching ears want to hear. -2 Timothy 4:3

People Reject God's Laws


For these are rebellious people, deceitful children, children unwilling to listen to the Lord's instruction. They say to the seers, "See no more visions!" and to the prophets, "Give us no more visions of what is right! Tell us pleasant things, prophesy illusions. Leave this way, get off this path, and stop confronting us with the Holy One of Israel! -Isaiah 30:9-11

Priests Create New Laws


Then the Lord said to me, "The prophets are prophesying lies in my name. I have not sent them or appointed them or spoken to them. They are prophesying to you false visions, divinations, idolatries and the delusions of their own minds. -Jeremiah 14:14

Religion Becomes Worthless


The Lord says: "These people come near to me with their mouth and honor me with their lips, but their hearts are far from me. They worship me in vain; their teachings are merely human rules. -Isaiah 29:13, Matthew 15:9

Athiets Will Divide Us


But, dear friends, remember what the apostles of our Lord Jesus Christ foretold. They said to you, "In the last times there will be scoffers who will follow their own ungodly desires." These are the people who divide you, who follow mere natural instincts and do not have the Spirit. -Jude 17-19

For certain individuals whose condemnation was written about long ago have secretly slipped in among you. They are ungodly people, who pervert the grace of our God into a license for immorality. -Jude 4
Her leaders judge for a bribe, her priests teach for a price, and her prophets tell fortunes for money. Yet they look for the Lord's support and say, "Is not the Lord among us? No disaster will come upon us." -Micah 3:11

Self Love Prophecy


But mark this: There will be terrible times in the last days. People will be lovers of themselves, lovers of money, boastful, proud, abusive, disobedient to their parents, ungrateful, unholy, without love, unforgiving, slanderous, without self-control, brutal, not lovers of the good, treacherous, rash, conceited, lovers of pleasure rather than lovers of God -2 Timothy 3:1-5

If you ever forget the Lord your God and follow other gods and worship and bow down to them, I testify against you today that you will surely be destroyed. Like the nations the Lord destroyed before you, so you will be destroyed for not obeying the Lord your God. -DEUT 8:19-20

Go now, write it on a tablet for them, inscribe it on a scroll, that for the days to come it may be an everlasting witness. For these are rebellious people, deceitful children, children unwilling to listen to the Lord's instruction. -Isaiah 30:8-9

"Take this Book of the Law and place it beside the ark of the covenant of the Lord your God. There it will remain as a witness against you. For I know how rebellious and stiff-necked you are. -DEUT 31:26-27

The Way Out
When all these blessings and curses I have set before you come on you and you take them to heart wherever the Lord your God disperses you among the nations, and when you and your children return to the Lord your God and obey him with all your heart and with all your soul according to everything I command you today, then the Lord your God will restore your fortunes and have compassion on you. -DEUT 30:1-3

Locust Prophecy


"When I shut up the heavens so that there is no rain, command locusts to devour the land or send a plague among my people, if my people, who are called by my name, will humble themselves and pray and seek my face and turn from their wicked ways, then I will hear from heaven, and I will forgive their sin and will heal their land. -2 Chronicles 7:13-14

You will not fear the terror of night, nor the pestilence that stalks in the darkness, nor the plague that destroys at midday. A thousand may fall at your side, ten thousand at your right hand, but it will not come near you. You will only observe with your eyes and see the punishment of the wicked. If you say, "The Lord is my refuge," and you make the Most High your dwelling, no harm will overtake you, no disaster will come near your dwelling. -Psalm 91:5-10

Tell the righteous it will be well with them

, for they will enjoy the fruit of their deeds. Woe to the wicked! Disaster is upon them! They will be paid back for what their hands have done. -Isaiah 3:10-11

For when I called, no one answered, when I spoke, no one listened. They did evil in my sight and chose what displeases me. They have chosen their own ways, and they delight in their abominations; so I also will choose harsh treatment for them and will bring on them what they dread. -Isaiah 66:3-4

This is what the Lord says: "Let not the wise boast of their wisdom or the strong boast of their strength or the rich boast of their riches, but let the one who boasts boast about this: that they have the understanding to know me, that I am the Lord, who exercises kindness, justice and righteousness on earth, for in these I delight," declares the Lord. "The days are coming," declares the Lord, "when I will punish all who are circumcised only in the flesh. -Jeremiah 9:23-26

Hear this, you foolish and senseless people, who have eyes but do not see, who have ears but do not hear: Should you not fear me?" declares the Lord. "Should you not tremble in my presence? I made the sand a boundary for the sea, an everlasting barrier it cannot cross. The waves may roll, but they cannot prevail; they may roar, but they cannot cross it. But these people have stubborn and rebellious hearts; they have turned aside and gone away. -Jeremiah 5:21-23

if that nation I warned repents of its evil, then I will relent and not inflict on it the disaster I had planned. -Jeremiah 18:8

Now reform your ways and your actions and obey the Lord your God. Then the Lord will relent and not bring the disaster he has pronounced against you. -Jeremiah 26:13

"If you listen carefully to the Lord your God and do what is right in his eyes, if you pay attention to his commands and keep all his decrees, I will not bring on you any of the diseases I brought on the Egyptians, for I am the Lord, who heals you." -Exodus 15:26

Temple Wall Prophecy


"If you turn away and forsake the decrees and commands I have given you, I will uproot Israel from my land, and reject this temple I have consecrated for my Name. I will make it a heap of rubble and an object of ridicule among all peoples. All who pass by will be appalled and say, 'Why has the Lord done such a thing to this temple?' People will answer, 'Because they have forsaken the Lord, and embraced other gods, so he brought all this disaster on them.'" -2 Chronicles 7:19-22

Why have you afflicted us so that we cannot be healed? We hoped for peace but no good has come, for a time of healing but there is only terror. We acknowledge our wickedness, Lord, and the guilt of our ancestors; we have indeed sinned against you. For the sake of your name do not despise us. -Jeremiah 14:19-21

If he condemned the cities of Sodom and Gomorrah by burning them to ashes, and made them an example of what is going to happen to the ungodly; and if he rescued Lot, a righteous man, who was distressed by the depraved conduct of the lawless — if this is so, then the Lord knows how to rescue the godly from trials and to hold the unrighteous for punishment on the day of judgment. -2 Peter 2:6-9

Billy Graham Prophecy


"If God doesn't soon bring judgment upon America, He'll have to go back and apologize to Sodom and Gomorrah!" -Billy Graham

Times Will Change Prophecy


When elegance, luxury and effeminacy are established, rewards lead to vanity and folly. When a government becomes totally corrupted, the system of God Almighty in the government of the world and the rules of all good government upon Earth will be reversed, and virtue, integrity and ability will become the objects of the malice, hatred and revenge of the men in power. Folly, vice, and villany will be cherished. The consequence will be the

Iron Rod

of Power will be stretched out. -John Adams

NY Abortion Prophecy


'The people have done evil in my eyes, declares the Lord. They have built the high places in the Valley of Ben Hinnom

to burn their sons and daughters in the fire

—something I did not command, nor did it enter my mind. So beware, the days are coming, declares the Lord, when people will no longer call it the Valley of Ben Hinnom, but the Valley of Slaughter, for they will bury the dead until there is no more room. -Jeremiah 7:30-32
See NY Reproductive Health Act
This is what the Lord says: Take along some of the elders of the people and of the priests and go out to the Valley of Ben Hinnom. There proclaim the words I tell you, and say, 'Hear the word of the Lord. This is what the Lord Almighty, the God of Israel, says: Listen! I am going to bring a disaster on this place that will make the ears of everyone who hears of it tingle. -Jeremiah 19:1-3

Note: The Valley of Ben Hinnom or in Greek "Gehinnom" is the place Christ refers to as Hell (see Mark 9:47 in the OJB)
Founding Fathers Prophecy


"For we must consider that we shall be as a City upon a hill. The eyes of all people are upon us, so that if we shall deal falsely with our God in this work we have undertaken, and so cause Him to withdraw His present help from us, we shall be made a story and a byword through the world" -John Winthrop: 1630

Evil Exposed Prophecy


"As the weeds are pulled up and burned in the fire, so it will be at the end of the age. The Son of Man will send out his angels, and they will weed out of his kingdom everything that causes sin and all who do evil. They will throw them into the blazing furnace, where there will be weeping and gnashing of teeth. -Matthew 13:40-42

Mockers will Disappear


In that day the deaf will hear the words of the scroll, and out of gloom and darkness the eyes of the blind will see. Once more the humble will rejoice in the Lord; the needy will rejoice in the Holy One of Israel. The ruthless will vanish,

the mockers will disappear

, and all who have an eye for evil will be cut down— -Isaiah 29:18-20

Is it not from the mouth of the Most High that both calamities and good things come? Why should the living complain when punished for their sins? Let us examine our ways and test them, and let us return to the Lord. Let us lift up our hearts and our hands to God in heaven, and say: "We have sinned and rebelled and you have not forgiven. -Lamentations 3:38-42

The Lord Sends A Savior


All day long my name is constantly blasphemed. Therefore my people will know my name; therefore in that day they will know that it is I who foretold it. Yes, it is I." How beautiful on the mountains are the feet of those who bring good news, who proclaim peace, who bring good tidings, who proclaim salvation, who say to Zion, "Your God reigns! -Isaiah 52:5-7
Then they will know that I am the Lord, when I have made the land a desolate waste because of all the detestable things they have done.' "As for you, son of man, your people are talking together about you by the walls and at the doors of the houses, saying to each other, 'Come and hear the message that has come from the Lord.' -Ezekiel 33:29-30

Wisdom Will Arise


In the last days the mountain of the Lord's temple will be established as the highest of the mountains; it will be exalted above the hills, and all nations will stream to it.



Scroll Down for Full Details
Oak Creek Valley
Sedona Arizona
Scroll down to see 40 Prophecies Happening Now